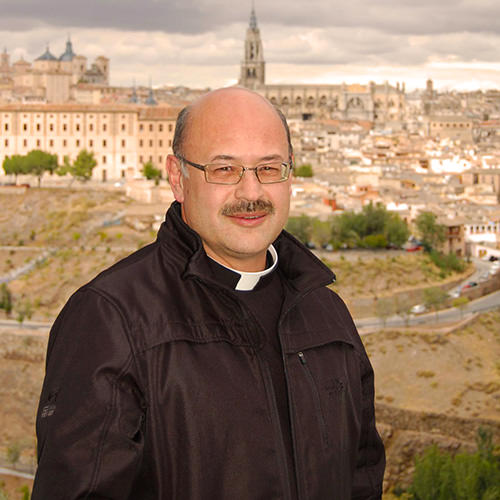 Rev. Anthony Man-Son-Hing
is a priest of the Diocese of Sault Ste. Marie. Born in Georgetown, Guyana on 23 November 1965, Anthony moved to Canada along with his family in 1974.
He attended elementary and secondary schools in Sault Ste. Marie, Ontario and received a Bachelor of Arts at Wilfrid Laurier University (1988), He pursued Theology studies at Saint Augustine's Seminary in Toronto (1988-1993) and was ordained to the priesthood on May 14, 1993 for the Diocese of Sault Ste. Marie. Fr. Anthony is currently serving as Pastor of Our Lady of Fatima and Ste-Marie parishes in Elliot Lake, Ontario as well as Pastor of Ste-Famille parish in Blind River, Ontario.
— The following content is reproduced with permission of Fr. Anthony Man-Son-Hing